PostNet Cremorne
Welcome to Your Neighbourhood PostNet!
PostNet Store #21011
PostNet Cremorne
322, Military Road
Cremorne, NSW 2090
Phone: +61 2 9953 7070
Fax: +61 2 9953 1212
Email:
---
Store Information
| | |
| --- | --- |
| Monday – Friday: | 8.30am – 5.30pm |
| Saturday: | By Appointment |
| Sunday & Public Holiday | Closed |
Credit Cards: AMEX, MasterCard, VISA
---
About Our Store
We are here to help your business grow, stop by, call or even e-mail us today.
---
PostNet is your
source for
Blueprint Copies

and Large Format
Scanning
We can help you with your large format reprographic and archive document needs. We produce high quality oversized black and white or high resolution color copies from electronic file or hard copy. Bring in your house renderings, industrial, commercial, or architectural drawings and we can prepare packaged bids sets, copies for city or county approval, or electronic format files for your archive. Shipment to your address list is also available.
Services available at PostNet (City) include:
Black and White and High Resolution Color Copies

CAD Plotting Services

Packaged Bid Sets

Large Format Scanning to Digital Format for Archiving

Time Date and Release Number Stampin

Presentation and Specification Books with Bindings and Covers

Mount or Laminate Prints for Presentations

Ship your Prints

Shipping Tubes
Click Here to Upload a File
or Call (+61 2 9953 7070) for a Quote
Perfect for Engineering Prints and Architectural Plans
---
Why shout it from the rooftop,
when you can take your message to the front yard.
Yard signs are an inexpensive and versatile way to promote a contracting business, an open house event, a political candidate, or to guide guests to your home for a party.   They are excellent for contractors to promote business on a job site, for real estate professionals to feature home listings – or maybe you just need to get your message out.  PostNet (Cremorne) can even include a QR code to drive customers right to your website.
We can help create your design in full color or black text, and we have a variety of sizes and materials including, Corrugated Plastic (Coroplast), Poly Bag, Poster Board, Metal, and Aluminum (single or double-sided and weather resistant, die cut shapes also available).
PostNet specializes in:
Business Signs
Bandit Signs and Lawn Signs
Real Estate Signs
Contractor Signs
Political and Campaign Signs
Wire Stands
Outdoor Banners and Frames
Call for a quote (+61 2 9953 7070)

---
Need products printed with your logo?
Promotional Products printed with your logo are a great way to introduce potential customers to your company and reward customer loyalty.  Customized pens and gifts, such as coffee mugs, notepads, and traditional office supplies, deliver a lasting advertising message.  Specialty products can also help you to define your company's image.  Perhaps you need custom printed water bottles, hats or koozies, for an athletic event, embroidered gifts for guests at your resort, or SWAG giveaways for a trade show exhibit.  Whatever the need, we have a fresh idea for you.  Call or stop by PostNet (Cremorne) to take a look at the possibilities for promotional items like these:
Pens • Key chains • Magnets • Mouse pads • Calculators • USB Drives
Caps and Hats, T-Shirts and other Apparel
Coffee Mugs • Insulated Mugs • Water Bottles • Koozies • Glassware
Awards • Calendars • Notepads • Portfolios
Desk Clocks • Letter Openers • Golf Balls • Totes Bags • Stress Balls
We specialize in:  Customized Pens, Corporate, Business, and Executive Gifts, Logo Branded Gifts and Promotional Items, Specialty Products, Custom Advertising Products, SWAG vendor for Trade Show Giveaways, Recognition Awards, Imprinted Products, Custom Printed Wedding and Party Favors.
---
Do you need to update your Restaurant Menus to showcase new selections, or are your menus beginning to look warn and tattered?
Refresh the look of your Restaurant menus or give them an entirely different look.
Whether the goal is to achieve a fun, family friendly dining experience, a sports bar atmosphere, or a romantic local hotspot with a fine dining flair, a creatively designed menu can help to set the mood or theme of a restaurant.  At PostNet (Cremorne), we can design a menu for you that matches your restaurant style.  We can incorporate a variety of text types with vibrant colorful photos to create a visually stimulating design that will be enticing to your customers, or we can create a simple, elegant and refined style with a formal bound cover.  Call (+61 2 9953 7070) or stop by today to take a look at options available for design that will creatively express the vibe of your restaurant.
Choose from a variety of paper selections and menu covering options.  Custom sizes and folds available.  Protect your menus with aqueous or high gloss UV coatings, or laminate for an easy clean surface.  We can create a menu style that will hold up to the most difficult restaurant conditions, including water damage, food spills and repeated customer use.
Other products for Restaurants offered at PostNet:
Delivery Menus • Table Tent Cards • Take-out menus • Door Hangers • Guest Checks
Colouring Sheets • Take-out/Delivery Refrigerator Magnets • Business Cards 
Bar & Grill Menus, Cafe Menus, Catering Menus, Chinese Menus, Deli Menus, Diner Menus, Indian Menus, Italian Menus, Mexican Menus, Mediterranean Menus, Pizza Menus, Seafood Menus
---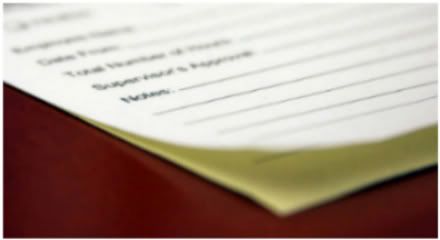 Carbonless Forms, or "NCR" forms, are an efficient, cost-effective way to produce copies of commonly used handwritten or impact printer forms. PostNet (Cremorne) offers 2, 3, 4 and 5-part forms, and can customize them with your logo or design in full color, 2-color, or black and white. We can print from your artwork, or our designer can create a custom look for you.
We offer a variety of printing options:
    2-part, 3-part, 4-part, and 5-part forms available
    Half page, Full page, Legal, or Custom sizing
    Full color, 2-color, or black and white
    Sequential numbering (colors available)
    Perforated
    Back side printing for warranty or legal documentation
    Binding edge selections and binding options available, including wrap around book
    Glued edge or unit formed
    Padded
    Continuous feed
Call or stop by today!
PostNet (Cremorne)
+61 2 9953 7070
Invoices, Sales Orders, Bills of Lading, Purchase orders, Human Resource Forms, Work Orders, Statements, Insurance Forms, Medical Forms, Automotive Forms, Legal Forms, Warranty Forms, Guest Checks
---
PostNet (City) can help to get your message out in a
REALLY BIG WAY.
Your PostNet team has the ability to produce
high quality full color signs, banners, posters, and more.
Whether you are looking for photo enlargements or picture collages for a family event or wedding, signs or banners for a business event, blueprint or plan copies, or window graphics to promote your latest retail or restaurant promotion, we can help. We have a variety of finishes and materials to choose from including photo satin, canvas, vinyl, repositional for window or wall, and perforated window cling or sunshade. Check out our pricing for tradeshow displays and roll-up banners. We can create and print artwork for sandwich boards, A-Frames, X-stands, and automobiles. Call (+61 2 9953 7070) or stop at to explore your options, or Click Here to upload a file directly to our Online Print Center. We specialize in:
Banners, Signs, Posters
Church and School Banners
Vinyl Banners and Lettering
Mesh and Canvas Banners
Yard Signs
Picture Collages
Canvas Prints and Photo Enlargements
Gallery Wraps
Blueprints and Construction Drawings
Wall Decals
Window Graphics and Perforated Window Clings
Trade Show Banners and Displays
Vehicle Wraps
Indoor and Outdoor
---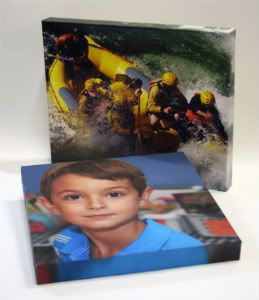 PostNet (Cremorne) is now offering Canvas Prints to showcase your most vibrant family photos or business images and graphic designs.  Bring in a high quality digital photograph or image, or upload one to our site, and we'll print it on high quality canvas, stretch and mount it so the image is wrapped at the edge of the frame. 
Create a memorable gift for family members, or use them to finish out your interior décor.   This beautiful artwork is designed to standalone, and doesn't require the use of a picture frame.  Canvas Prints are available in full color or black and white, and in a variety of sizes and depths.   Archival finishes are available.
A Gallery for Your Office
Canvas Prints are a great way to feature your work!  Black and white photographs, line drawings, or artistic photographs all have potential of becoming cost effective artwork for your office.  Use them for galleries, trade shows, open houses, or to add a splash of color to your work space!  Call or stop by today to see your photo or image transformed.
PostNet (Cremorne)
(+61 2 9953 7070)
---

PostNet Wall Decals are a fun decorating tool that is inexpensive and easy to apply. Add a splash of color to a baby's room, a custom border for your child's room, or create a scene with a wall mural. Wall decals are a fabulous way to feature photographs of family members or a favorite athlete, your company's artwork, logo or brand designs, or define your image with a corporate mural in your lobby or a scene that inspires the mood of a restaurant. Create a temporary removable scene that can be relocated – great for featuring products in a retail location. Choose from vibrant full color or black and white designs, for window or wall. Just peel and stick. Bring in your own high quality artwork or photograph, or our designer can help to create a design for you, and we'll print your artwork on high quality vinyl repositional material.
Call for a quote or stop by today!
(Cremorne)
---
PostNet (Cremorne) is a full service print shop. We can produce high quality digital full color and black and white printed promotional materials for your business. From basic copies to full-service printing – whatever your project requires, whether it's folding, binding, cutting, enlarging, laminating, bulk mail services, scanning, duplication, or just simple reproduction services – your local PostNet will get the job done!  Call (+61 2 9953 7070) or stop by to see what we can do for you!
Visit our Online Print Center and place an order for printed products.
Need Graphic Design Work?
We have a full-time designer on staff at your PostNet (CIty) store who can take your project from an idea to completion. Brings your ideas and we'll create your artwork.
Ask us about these products:
Business Cards • Brochures • Flyers • Postcards • Rack Cards
Tent Cards • Booklets • Business Forms • Stationary
Calendars • Note Pads • Presentation Folders
Door Hangers • Raffle Tickets • Stickers • Scratch Cards
---
Working hard to start or grow a small business?
    We Can Help.
PostNet (Cremorne) can help develop your small business promotional materials and your business identity. From creative services to production – we can take your idea from a conceptual drawing and turn it into professional marketing tools branded with your company logo and designs. Come in and visit with our in-house graphic designer to see how you can promote your business with custom business cards, presentation folders with inserts, and brochures. Finish out your company promotional package with business stationery including letterhead and envelopes.
Presentation Folders • Inserts and One Sheets • Flyers • Rack Cards
Brochures • Business Cards • Personalized Notecards • Stationery
Letterhead • Envelopes • Address Labels • Notepads • Carbonless Forms
Postcards • Thank You Cards • Mailing Services
Self Inking Stamps • Magnets • Calendars • Business Card Bookmarks
---
Looking for a gift idea
for the holidays
for family and friends,
or a promotional gift for
small business customers?
Bring Your Photos and we'll Create a Custom Calendar at PostNet
Calendars make a great gift idea for grandparents and family members during the holidays, and are a great way to keep your business name in front of your customers year-round.  Come in to PostNet (Cremorne) with your family photos and we'll create for you a custom gift that your family will cherish throughout the year!  We can even include important family dates such as birthdays and anniversaries.  For your business customers, bring in your business logo and information and we'll show you a variety of stock calendar options that are available, or we can create a custom calendar for your target audience.
Are you a Business Owner?
Right now is a great time to come in to get (2013) Calendars produced for your customers.  We can even create a mail campaign for you to help you grow your small business – we can Design, Print, and Ship your calendars to your address list.  Call us today for details!
---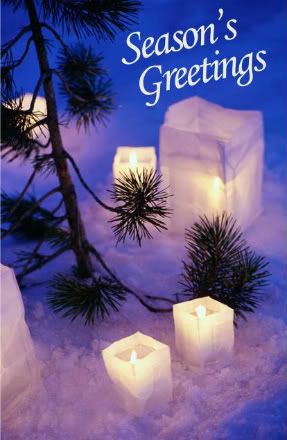 Sending Greeting Cards to loyal customers during the Holiday Season is a great way to say "Thank You" for their continued support throughout the year. We can always count on receiving a card from professionals like our Insurance Agent, Real Estate Broker, Auto Dealership, or our Dentist.  Customized Greeting Cards with your brand identity and logo can be instrumental when building brand recognition, and they will remind your customers of your personal commitment to great customer service.
Our graphics designer at PostNet (Cremorne) can create a traditional holiday greeting card, or a custom design which can include photos or your staff, location, or product. You can create your own message that is specific to your business or PostNet can create one for you.
Call us today or come in and get started on your order to avoid the rush!


---
Planning an event
for the holiday season
such as an open house,
dinner or cocktail party,
or holiday celebration?
PostNet (Cremorne) can help you with your holiday party preparation with custom invitations and announcements. We can coordinate matching envelopes, RSVP and thank you cards, and we can mail them for you. Ask us about our mailing services.
Announcements are a great way for businesses to tell customers about an upcoming event, sale or promotion. We can send your mailing to your customer database or coordinate your bulk mailing services for you, and we can provide promotional materials for your event, including corporate gifts and branded items, signs, banners, and posters.
Come see us about:
Wedding Invitations • Birthday Invitations • Thank You Cards
Save the Date • Anniversary • Bridal Shower Invitations
Baby Shower Invitations • Birth Announcements • Christening Announcements
Moving and Housewarming • Themed Party Invitations
Graduation Announcements • Bar/Bat Mitzvah Invitations
Christmas Invitations • New Years Invitations • Halloween Invitations
(Cremorne)
---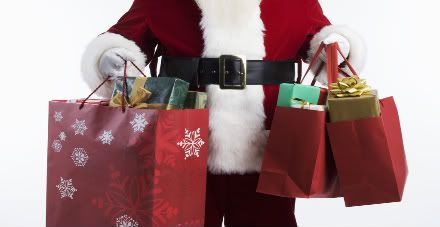 Planning on getting your holiday shopping doneand your gift packages shipped early?

Avoid long lines during the holiday season and ship your gifts at PostNet Cremorne.  Bring in your wrapped packages and we'll carefully pack and ship them.  We offer a variety of shipping options with the major carriers, including FedEx, UPS, DHL, or Startrack, and we'll custom pack your most fragile gifts to ensure they will arrive safely.  Ship it now or ship it later – we're aware of all the shipping deadlines and can provide you with a guaranteed delivery service*.
Just need supplies?  We carry an assortment of shipping envelopes, boxes, tubes, bubble wrap, foam products, and packing peanuts.  We can also print custom gift tags, and design personalized holiday greeting cards and calendars.  Call us for details.
Have a Drop Off package?  Bring them to PostNet.   We're an Authorized Ship Center for FedEx, UPS, and DHL.
In the (PostNet Cremorne)
(+61 2 9953 7070)
(*according to individual carrier (Year) holiday schedule)
---